Market Research
The NSE-ASI gained N70.71billion today to close at 35,605.30 after five consecutive days of contraction since August 28, 2017 in reaction to the 0.55% Q2 GDP released by the National Bureau of Statistics yesterday. Meanwhile, a total turnover of 281.84 million shares valued at N5.42billion in 4,066 deals traded today by investors on the floor of the Nigerian Stock Exchange in contrast to 230.03million units of shares valued at N4.77billion that exchanged hands previous day in 4,188 deals.
The gainers chart was led by Guinness (10.24%), Airservice (4.93%), Redstar (4.79%), AGLevent (4.62%, Diamondbnk (4.42% and Cutix (4.0%) respectively. However, top on the losers table are PZ (4.98%), Morison (4.88%), and Linkassure (4.48%) respectively.
The banking sector dominated the volume and value of shares traded today. By volume distribution, 8 banks made the top 10, while 5 banks were also among the top10 most valued trades. Interestingly, Guaranty Bank Plc was the only company with value traded above N2.6billion (or 49.65%) of the total value of shares traded today.
The disparity between the NSE-ASI and the 30-day moving average became slimmer today as the NSE ASI gained 0.57%. Today, the 30-day MA is 3.08% above the NSE Index translating into N378.98billion difference in contrast to the 3.58% or N473.39billion difference recorded previous day.
The gainers, volume and value drivers are highly capitalized, valued stocks and mostly, banks while the losers are penny stocks. Tiddo stock recommendations revealed some undervalued and overvalued stocks as a guide for investment decisions. However, ethically inclined investors can make their choices from the list of the NSE Halal Screened stocks below.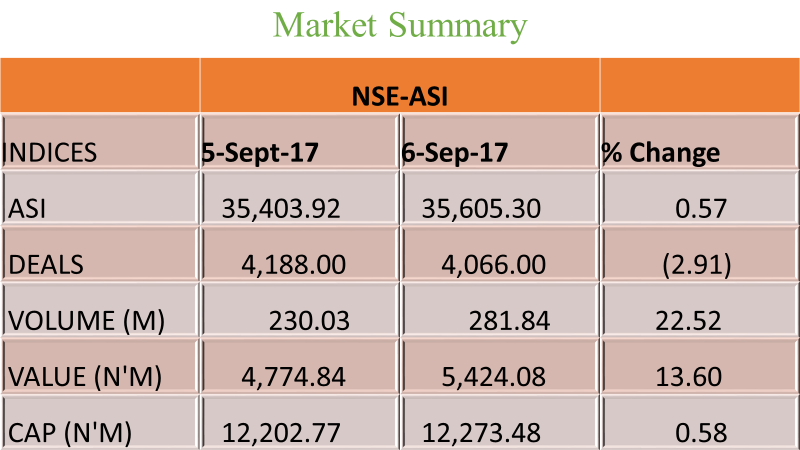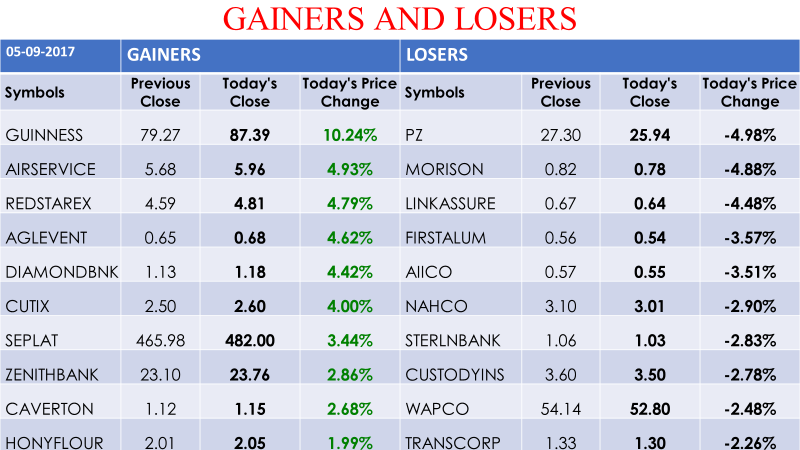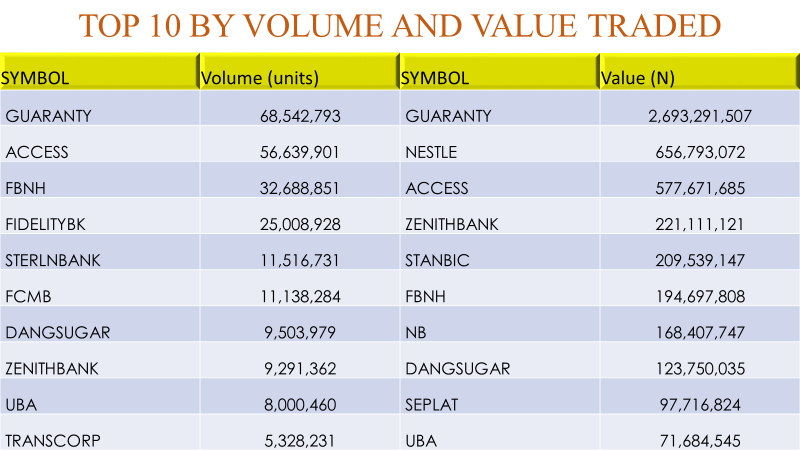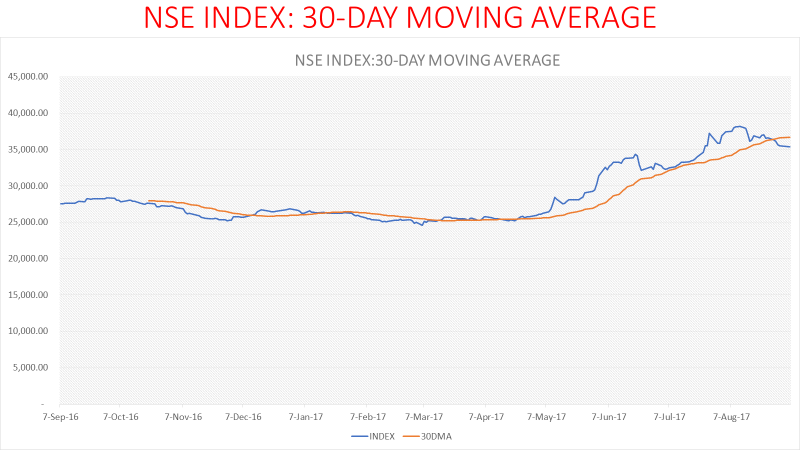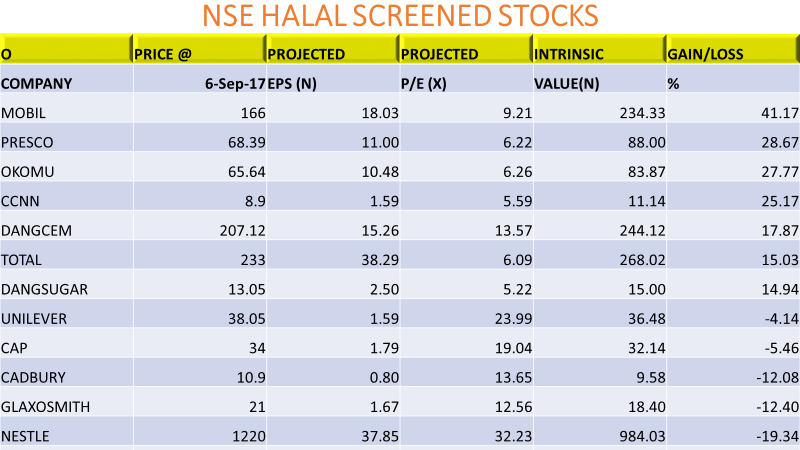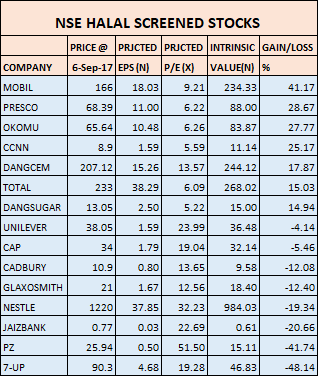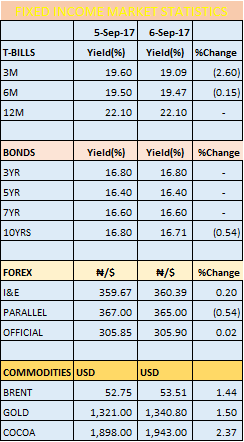 Tiddo Securities Research (TSR) notes are prepared with due care and diligence based on publicly available information as well as analysts' knowledge and opinion on the markets and companies covered; albeit Tiddo Securities neither guarantees its accuracy nor completeness as the sole investment guidance for the readership. Therefore, neither Tiddo Securities nor any of its associate or subsidiary companies and employees thereof can be held responsible for any loss suffered from the reliance on this report as it is not an offer to buy or sell securities herein discussed. Please note this report is a proprietary work of Tiddo Securities and should not be reproduced (in any form) without the prior written consent of Tiddo Securities Management. Tiddo Securities Ltd is registered with the Securities and Exchange Commission as a Dealing Member of the Nigerian Stock Exchange, Issuing House and Fund Manager.